This article is part of our Game Side series.
eSports has grown to new heights in recent years as more money has been invested into the scene. Whereas before, most teams functioned with only a handful of members, now teams have grown due to big time investors, like the Philadelphia 76er's acquiring Team Dignitas and Apex, as well as sponsors.
The growth of eSports has now opened new doors for those looking to strive for a career. Most notable teams now have hundreds of members behind the scenes working to achieve goals within the organization. One particular role common on most teams is the general manager. But that begs the question, "what does a eSports GM really do?" I sat down with General Manager Steven "Joka" Perino of Team Liquid to answer that question and discuss some of the challenges that could surface within the booming industry.
How did you get involved with eSports coming up?
"I started off playing Counter-Strike then a little into Source. I was never crazy good, but I was on an invite team alongside former Liquid player Eric "adreN" Hoag for many years. I remember it was the first season of CS:GO, there was this open and we won the league. I only won a few hundred dollars and I told myself that I couldn't keep doing this as I got older, so I had to do something about it. So I worked for AT&T as an Assistant Manager and I randomly got to know Steve Arhancet, who was the owner of Curse at the time, however, my eSports days were over at that point. I did start messaging him to give me a job over and over, until one day he had an idea and said to me, "Hey I have a job for you, but don't take it". So he offered me a job that consisted of cleaning the house and running the online store for $1,000/month. At that time, I was making almost six figures a year, but took his offer anyway. I had to share a bed with one of the League of Legends players at the start, and I'm talking about a legit bed, not a room. I eventually moved up to the League of Legends Manger position and did that for two years or so before becoming Liquid's CS:GO Manager over a year ago."
"I wanted to be a police officer my entire life and that didn't pan out for me. So the backup plan was going to work at AT&T, but later I found out even though I was making good money, it wasn't something I really wanted to wake up and do every day. I wanted to be able to go out and help people and I had that opportunity with AT&T, but it really wasn't a fit for me, so I took the opportunity in eSports because it felt right to me."
What are the challenges and responsibilities of being a Team GM?
"My primary role is to be a player-focused manager, so at the end of the day I want my guys to focus on the game and each other, and not have to worry about sponsors, salaries or other obligations that come into play. I really am a hands-on guy; put me in a room full of players and a team environment, with that I have a niche of making teams click. I helped Chae "Piglet" Gwang-jin from League of Legends become a better team player and taught him how to manage certain situations with a player. I also worked with Oleksandr "s1mple" Kostyliev a lot in terms of making him a better player, teammate and how to communicate with the team. That's where I focus most of my time and energy in that aspect as a manager, but I also coordinate with sponsors and events."
"My current role right now is CS:GO Manager, but in a grand scheme of things I want to be a player relation manager for Liquid. Someone who makes sure the players are feeling great being with the team and I also look out to see what other options could fit for the team."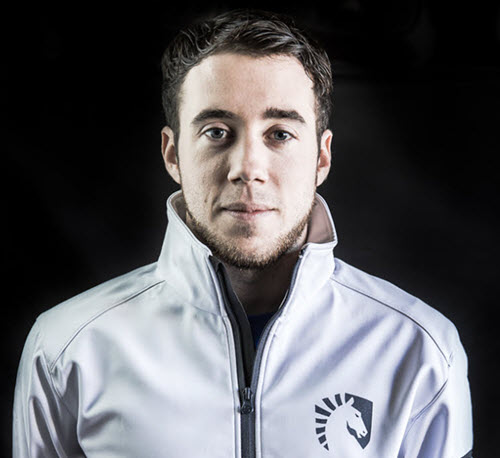 "I took the opportunity in esports because it felt right to me"
With the recent events in terms of the leagues and players, do you think there should be some governed body in eSports?
"I would say a governed body isn't really needed, I like that eSports is an open market. I love the fact that your ESL, Faceit and ELEAGUE are all competing against one another, so it brings in another element of excitement. What I do believe that needs to be done is that there needs to be some sort of player union and standardization for teams at events. The players need to come together because eSports isn't what it is without the star players like your Liquid Dario "TLO" Wünsch, Spencer "Hiko" Martin or Chae "Piglet" Gwang-jin attracting fans from all around. I also believe that event organizers should work together to create some kind of season for their events, that way schedules don't conflict.
With how leagues have managed their schedules and more events pop up, do you fear that may lead to oversaturation?
"Yeah, oversaturation is a big issue in CS:GO specifically. I don't think it's an issue for the players, though how sustainable is that? Is that going to keep CS:GO a relevant game in three to four years from now? From someone who has seen 1.6 boom and then fizzled out and seeing Team 3D and the compLexity guys go from winning these $250,000 tournaments to nothing. I hope these current players realize how quick this can vanish because I've seen it."
"Oversaturation is an issue but I don't see eSports going anywhere honestly, but the games itself will definitely be interchangeable. For CS:GO more nonacademic sponsors get involved, unlike League of Legends or Dota 2 because when describing the game having terrorists or counter-terrorists, then they don't want to get involved, so that is something else that worries me."
What do you see in the future for eSports in the next coming years?
"I can put in perspective how Team Liquid has changed thus far by having this huge investment deal with owners Pete Guber and Ted Leonsis of the Golden State Warriors. Liquid now has a social media, finance and legal teams plus an HR department. Looking at it all, it's hard to believe that this is now legit and official, but it's also hard to explain to the finance lady why you thought it would be funny to buy a thousand bouncy balls to prank a player's room."
"It also worries me with some of the organizations and how long they have been on the scene now that there is so much money involved, and the market being so broad that some teams have five-times the salaries as Liquid, so how do you keep up with that, you know? It's hard to keep up with this crazy ecosystem but it's also bringing in these crazy opportunities and sponsors such as Astralis and Audi, SK and Visa or Liquid with Monster. Before when we would talk with potential sponsors they would seem not interested, but now those same people are calling us back."
"I know eSports has definitely changed my life, meeting all of the celebrities I've come across and sitting courtside at basketball games has its perks, so I'm curious to see where it keeps going."
With the introduction of Turner Sports and ELEAGUE now getting involved, do you think this is what CS:GO needs to stay relevant?
"So I think it definitely doesn't hurt. I remember the first time I came to the ELEAGUE studio we were given a schedule, with each player's makeup time and when to be on stage. They were also good about knocking on your door five minutes before the time to remind you to get ready. They are super professional, and it wasn't amateur hour, they knew what they were doing. The production quality at ELEAGUE is nuts, and it now sets a standard."